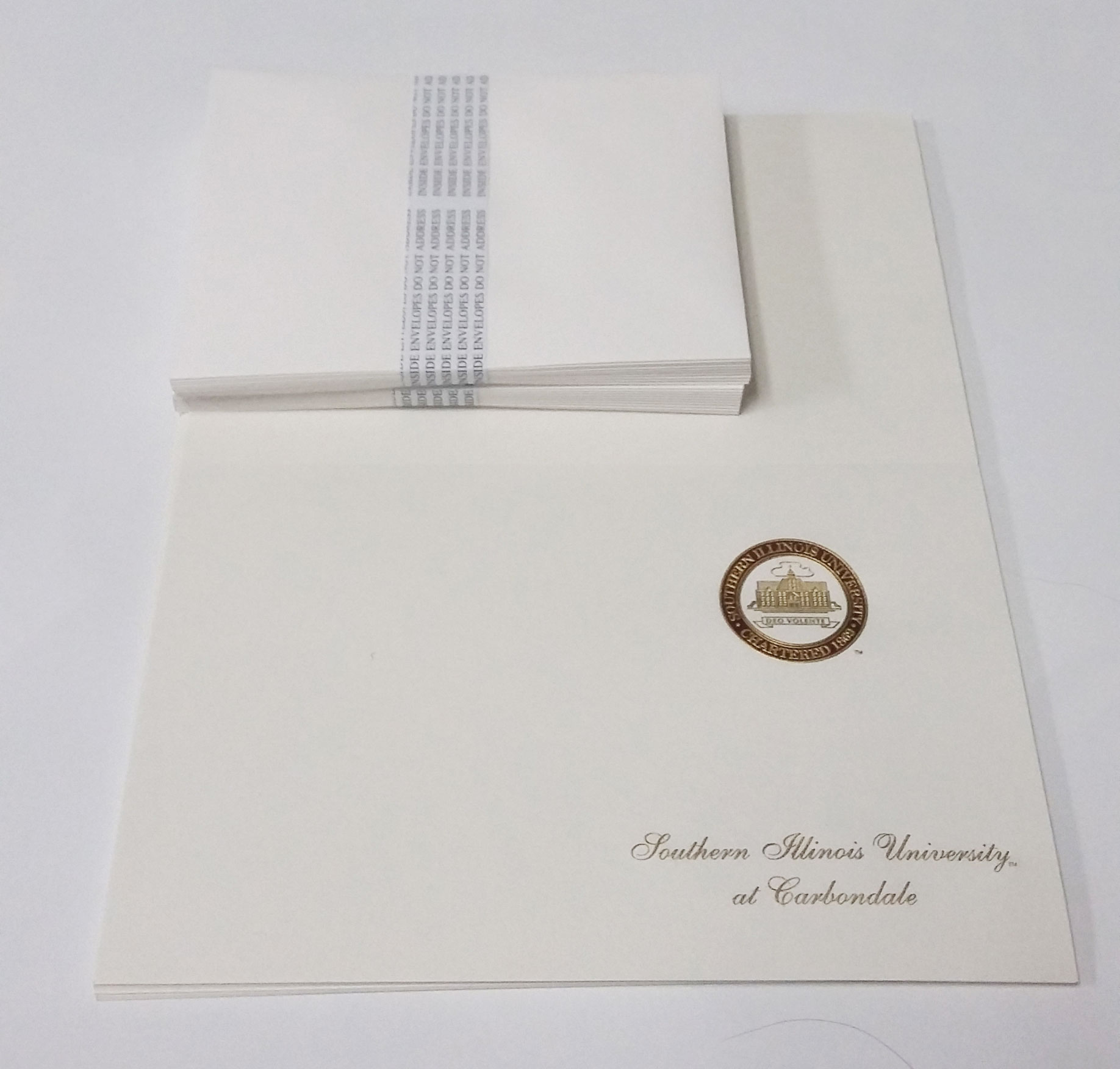 SIUC 20 BLANK ANNOUNCEMENTS W/ ENVELOPES SET
$19.99
Sorry, this product is out of stock online.
AVAILABLE IN STORE ONLY - PRINT YOUR OWN and get money from friends and relatives! Set of 20 blank announcements with the official SIUC school seal emblazoned on the front, and an extra one for test printing. The set also includes 20 inside and outside envelopes. Available at 710 - 819 S. Illinois Ave. Look next to the cap and gown display.
This product has not received any reviews.
You must be logged in to add a review.
Log in here
Add Review
Display Name
Your Review
# Stars