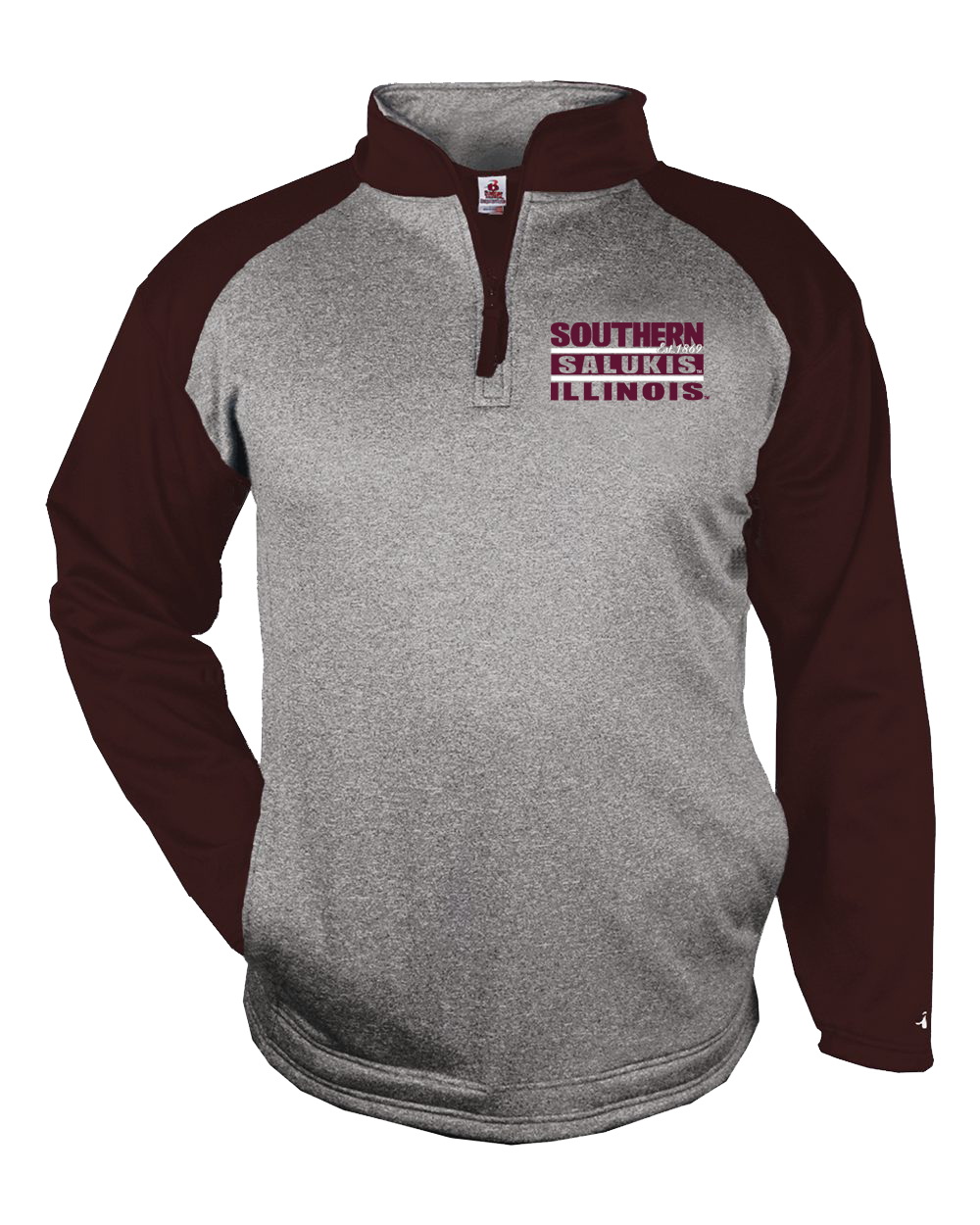 BADGER® SALUKIS PERFORMANCE TONAL FLEECE 1/4 ZIP
$59.99
Select
Size
Small
Medium
Large
X-Large
XX-Large
XXX-Large
XXXX-Large
X-Small
This performance polyester dry fit fleece is another addition to our extreme comfort Fall lineup. - 100% Heathered polyester moisture management fleece fabric body. - 100% Polyester fleece solid collar, shoulder panels & sleeves. - Badger sport shoulder maximum movement. - Two front pockets with headset opening. - Open bottom. The grey body displays SOUTHERN ILLINOIS SALUKIS in a cool design on the chest. See you at the games!
This product has not received any reviews.
You must be logged in to add a review.
Log in here
Add Review
Display Name
Your Review
# Stars